Recycled Rubber Tackboards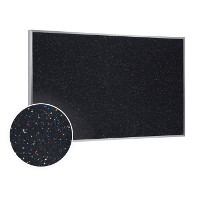 Made from recycled materials:
Board surface is self healing, fade resistant, and stain resistant
Backed with a 10-year warranty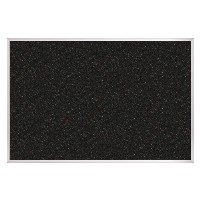 ReTire Board is made with a 100% recycled rubber surface.
Moisture and chemical resistance in a stain and fade resistant, washable surface.
Multi-colored, textured surface with unmatched durability.
20 year guarantee.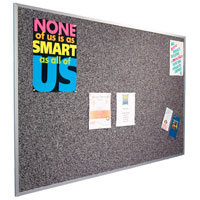 Resilient textured surface will not show pin holes
Resists moisture, mold, mildew, bacteria, and chemicals.
Rubber-Tak is also stain-resistant, non-fading, and easy to maintain.
Boards include L-clips for installation.
Rubber-Tak boards come standard with Aluminum Frame, Other frames are available at an additional cost. Please Call for Pricing!

Recycled Rubber Tackboards
Rubber Bulletin Boards and Tack Boards feature firm yet flexible posting surfaces with superior pin- and tack-holding power. In addition, they're easy to install on your wall, easy to clean, and many of our boards can virtually maintain themselves with their moisture, chemical, and bacteria-resistant surfaces. Buy a Rubber Tackboard today for a durable, low-maintenance alternative to traditional corkboards and bulletin boards.