Paper Shredder Accessories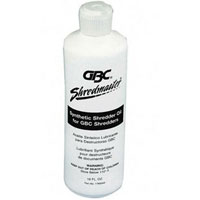 Frequent oiling of cutting blades is recommended for all shredders in order to maintain sheet capacity.
To oil, simply spray a stream of oil onto a sheet of paper then shred it. Then switch the shredder to the reverse mode to distribu...
Must be ordered in multiples of 8.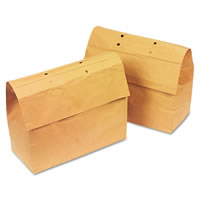 For use with Swingline™ Shredders
Made of durable recyclable material
Reinforced top to prevent ripping
Pre-punched top holes allow quick installation
Available in 6 or 8 gallon capacity
Paper Shredder Accessories
Along with our other Eco-Friendly products and desk side Recycling Bins, the Swingline Paper Shredders have optional Recyclable Bags to help keep the Earth greener. Paper shredder oil helps to maintain the high capacity paper shredding and smooth operations of any of the paper shredders offered here at US Markerboard. These paper shredder accessories make it easy to maintain your paper shredder and dispose of shredded documents properly.Stock up on paper shredder accessories to keep your paper shredder working at maximum capability.