Molds & Specialty Bakeware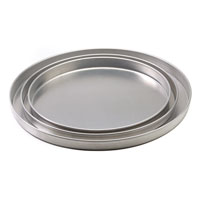 Aluminum construction.
Available in a variety of styles to make deep dish, thin crust, or regular pizzas.
Several sizes are available to accommodate different needs.
There is a $5.00 charge for all Royal Industries orders under $75.00 added to shipping at checkout.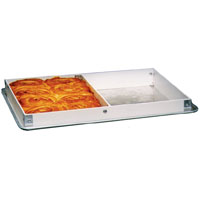 Knifecut edges make icing difficult because they crumble easily. The smooth edges left by Divided Pan Extenders give your product...
Pan Extenders can be made to fit any size pan.
Available without dividers in Full, Half Size, or Quarter Size.
Divided Pan Extenders available divided Lengthwise, Widthwise, Length and Width, 2 Length Dividers, 2 Width Dividers, and as 6, 12...
* NOT Available for sale in California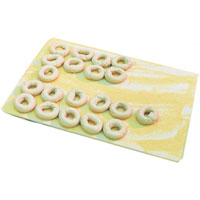 Meets NSF Standard No. 2.
Comes in standard Biscuit color.
Additional colors are available. Please call for more information.
* NOT Available for sale in California
Molds & Specialty Bakeware
Our Molds and Specialty Bakeware go above and beyond traditional kitchen implements with unique designs to perform specific baking functions precisely and efficiently. We offer pizza trays and pans, pan shapers and molds for lasagna and other oven-baked goods, and more. Stock up on our Molds & Specialty Bakeware for your home or restaurant kitchen and cook every new dish and recipe with confidence.