Checkout Processing Issue
Credit card processing is having technical difficulties, this will be resolved shortly. Please call customer service at 800-791-2946 to place any orders. We are sorry for the inconvenience.
Glassware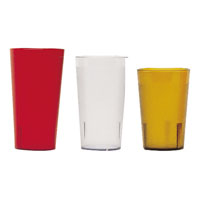 View Item
Colorware Tumblers
$12.99 - $37.99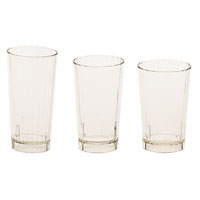 View Item
Huntington Tumblers
$28.99 - $46.99
Glassware
Our Water Glasses, Wine Glasses, All-Purpose Glasses, Highball Glasses, Tumblers, and other Drink Glassware come in all shapes, styles and sizes to match your eating utensils and dinnerware. This glassware is easy to clean, easy to store, and comfortable to drink from at meals, happy hours, and events. Order some Glassware today for your home kitchen or restaurant dining room and make drinking as enjoyable as it should be.