Cookie Cutters & Cookie Press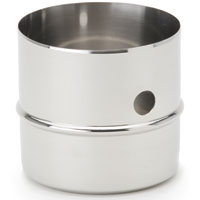 Stainless Steel construction.
3" diameter.
There is a $5.00 charge for all Royal Industries orders under $75.00 added to shipping at checkout.
Cookie Cutters & Cookie Press
Our Cookie Cutters and Pressers feature precise edges for cleanly sliced dough that develops into delectable and attractive cookies, snacks, desserts, and baked goods. These shaping tools are durably, stable and easy to handle, so you can make a clear, accurate impression without any unnecessary stress on your hands or wrist. Stock up on Cookie Cutters and Presses for a portable slicing and shaping solution in your restaurant, bakery, or home kitchen.