Canisters & Food Storage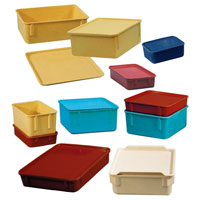 * NOT Available for sale in California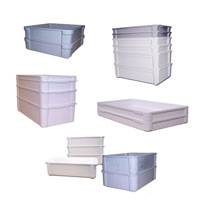 Available in White or Gray
* NOT Available for sale in California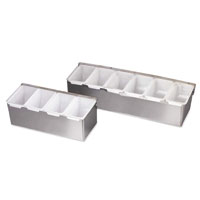 Stainless Steel construction.
Hinged cover.
Available with 4, 5, or 6 plastic insert capacity.
Replacement plastic pint inserts available.
There is a $5.00 charge for all Royal Industries orders under $75.00 added to shipping at checkout.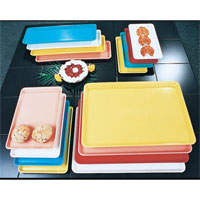 Wire reinforced edge.
Fits Standard bun pan rack.
Use for freezing, proofing or displaying.
Withstands temperatures from -40°F to 300°F.
Tray colors shown may not be exact. Please call for a sample tray to see exact color.
Canisters & Food Storage
Our Canisters and Food Storage Containers keep food fresh and ready to prepare or consume with their practical designs and sturdy construction. These food containers can also save you time in preparing recipes by keeping ingredients organized in your pantry or kitchen. Choose from a number of different sizes to keep all your edibles looking and tasting their best at mealtime.