Wire Utility Carts

Receive a Free Comprehensive Quote on High-Quality Science Furniture.


Your comprehensive quote will include product information, model numbers, quantities, line item pricing as well as all Quantity Discounts, Manufacturer Rebates, and Shipping Discounts.
To receive your free comprehensive quote, simply add all items to your cart that you wish to have quoted. On the top right of your screen click "View Cart". In the cart you will click the "Request a Quote" button.
Your request will be forwarded to one of our knowledgeable and friendly Science Furniture Specialists, who will work on your request and reply back with your Free Quote. If you have any questions please do not hesitate to call us M-F 8:30AM-5PM EST 1-800-791-2946. Thank you for visiting US Markerboard for your Science Furniture needs.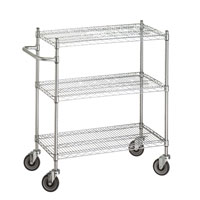 View Item
Adjustable Utility Cart with 3 Wire Shelves
From:
$165.99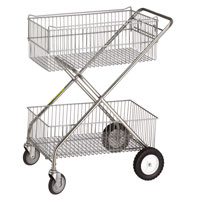 View Item
Deluxe Utility Cart
$209.99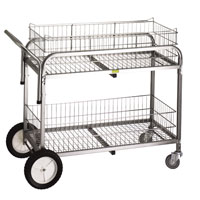 View Item
Large Capacity Utility Cart
$319.99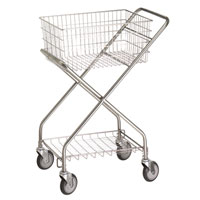 View Item
Standard Utility Cart
$177.99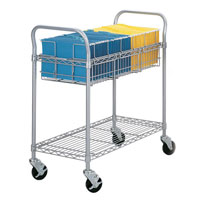 View Item
Wire Mail Carts
From:
$212.99
Wire Utility Carts
Mail rooms, offices, and any location with paperwork that needs to get from room to room will love the advantages of
Dual Level Utility Carts
.
Book Carts
and
Utility Carts
make it easy to move around the office or classroom.
Three Shelf Wire Carts
hold papers and Boxes easily and
Mail Holder Carts
make it easy to maneuver around rooms with large amounts of paperwork. Keep your files on hand in wire utility carts!