Sidewalk & Menu Whiteboards

View Item
A-Frame Sidewalk Markerboards
From:
$81.49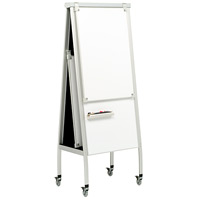 View Item
Egan™ A-Frame VersaMobiles
$1,268.99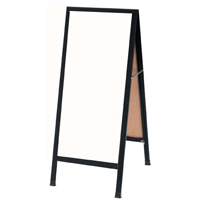 View Item
Slim A-Frame Sidewalk Markerboards
From:
$71.84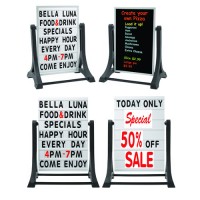 View Item
The Rocker Sidewalk Sign
From:
$109.23

Sidewalk & Menu Whiteboards
Our Sidewalk & Menu Whiteboards come in foldable and mobile designs for easy storage and transport during your direct marketing campaigns. The dry erase surfaces are durable, easy to write on, easy to read from, and easy to maintain. In addition, writing with markers can help optimize air quality by minimizing residual dust and particles. Buy a Sidewalk & Menu Markerboard today and maintain full flexibility in reaching out to customers and increasing sales.