Shakers & Mills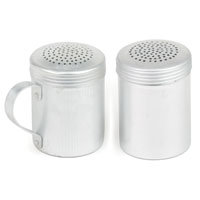 View Item
Aluminum Dredges
$1.99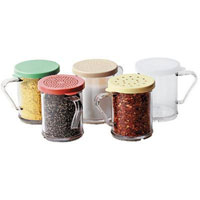 View Item
Cambro® Shakers
$4.99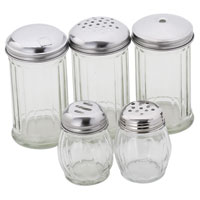 View Item
Glass Base Shakers and Pourers
From:
$7.99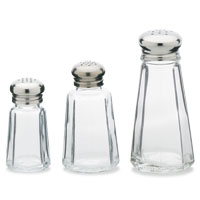 View Item
Glass Salt and Pepper Shakers
From:
$3.99

View Item
Pepper Mills
From:
$8.99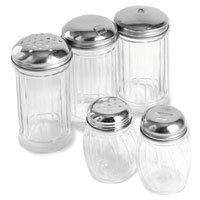 View Item
Plastic Base Shakers and Pourers
From:
$12.99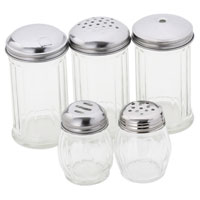 View Item
Shaker and Pourer Replacement Lids
From:
$2.99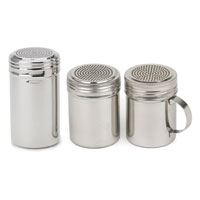 View Item
Stainless Steel Dredges
From:
$2.99
Shakers & Mills
Our durable Shakers & Mills grind, store, and serve salt, black pepper, hot pepper, and other popular solid seasonings. These products come in mess-minimizing, low-maintenance designs to match your needs and environment. In addition, our Shakers & Mills feature high-volume capacity to save you the time and frustration of constantly re-filling them. Stock up on these products today for your home or restaurant dining table and give diners true freedom of choice when it comes to flavor.