Saute Pans & Sauteuses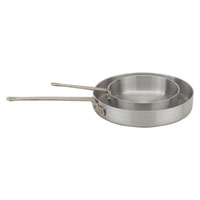 View Item
Aluminum Saute Pans and Covers
From:
$13.99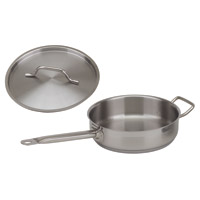 View Item
Stainless Steel Saute Pans
From:
$30.99
Saute Pans & Sauteuses
Saute Pans & Sauteuses feature plenty of surface area and specially-designed edges so you can easily flip and shake your food without making a mess. These pans are available with regular or non-stick surfaces for easier serving and cleaning, and their premium materials can stand up to years of high-temperature cooking. Equip your home or restaurant kitchen with Saute Pans and Sauteuses for fast, flavorful dishes made easy.