Safety Glasses

Receive a Free Comprehensive Quote on High-Quality Science Furniture.


Your comprehensive quote will include product information, model numbers, quantities, line item pricing as well as all Quantity Discounts, Manufacturer Rebates, and Shipping Discounts.
To receive your free comprehensive quote, simply add all items to your cart that you wish to have quoted. On the top right of your screen click "View Cart". In the cart you will click the "Request a Quote" button.
Your request will be forwarded to one of our knowledgeable and friendly Science Furniture Specialists, who will work on your request and reply back with your Free Quote. If you have any questions please do not hesitate to call us M-F 8:30AM-5PM EST 1-800-791-2946. Thank you for visiting US Markerboard for your Science Furniture needs.

View Item
Advantage Economy Goggles
From:
$2.99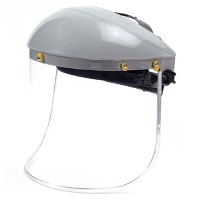 View Item
Advantage Faceshield
$19.99

View Item
Odyssey II Lab Goggles
From:
$13.99
Safety Glasses
In the
Science Lab
, working with chemicals can be dangerous to your eyes. Working in road construction on
Paint Lines
or roadwork, dust and debris can be harmful for eyes. Welding at
Workshop Tables
can be dangerous when flying metal is involved. That's why you keep a
Welding Blanket
close by for emergencies! All of these jobs or hobbies, and more, can be harmful to your eyes. Keep your vision protected with
Lab Goggles
,
Safety Glasses
, and
Full Face Shields
for protection. Clean the glasses well with
Pre-Moistened Safety Glass Wipes
and you'll be seeing clearly and safely the whole time! Don't take chances with your vision. Stay protected in safety glasses!