Rest Mats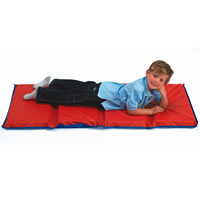 View Item
2" Super Rest Mat
$30.99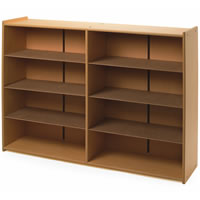 View Item
Value Line Mat Storage
From:
$149.99
Rest Mats
After a fun-filled day of playing outside on
Tricycles
, going on
Group Walks
, and playing
Dress-Up
or
Make-Believe
, children will be exhausted.Close the blinds and curtains to make your classroom dark enough for a restful nap time and enjoy some peace and quiet! Be sure to give children the best chance at a soothing nap with
Soft Rest Mats
for daycares.Cover those rest mats with
Mat Sheets
to keep them sanitary. When the restless canít sleep, keep them quietly busy with books from the
Bookcase
and allow everyone else to rest.When itís time to wake up,
Folding Rest Mats
for daycares can be stored in the specialty
Rest Mat Storage
! Place the rest mat storage next to your
Preschool Cubbies
and keep everything organized in one hall or room.
Hanging Rest Mats
for preschools take up less space and can hang from virtually anywhere.Mats, like
Tumbling Mats
are great for more exercise and balance activities when children wake up! Allow children to walk on
Balance Beams
, balance on a
Balance Bike
, and do
Tumbling
activities on a
Padded Play Mat
for added safety. The soft padded play mats keep injuries and
First Aid Kit
needs to a minimum!Let children rest easy on padded rest mats and enjoy the good behavior that stems from a well-rested child!