Printer Stands

View Item
MÜV™ Multi-Level Adjustable Printer Stands
From:
$204.74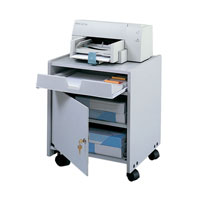 View Item
Machine Floor Stand
$239.39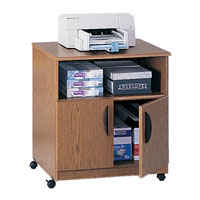 View Item
Mobile Wood Machine Stands
From:
$313.94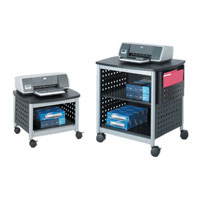 View Item
Scoot™ Desk-Side Printer Stands
From:
$82.94

View Item
Scoot™ Wave Printer Stands
From:
$55.64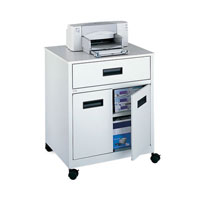 View Item
Steel Machine Stands
From:
$166.94
Printer Stands
Take a stand and stop being overwhelmed by desktop printer stands and monitors and computers cluttering your desk. Printer stands on wheels make printers easy to move from desk to desk in the office. These Printer Stands with storage give you convenient printer ink storage and paper storage in one place.Businesses with large printers will appreciate the low height printer stand that won't make their printer tower over everyone and cause unnecessary reaching. Work days are already tough and busy. Why not make the work easier on you by using convenient mobile printer stands and lockable printer stands?These
Tech Carts
and printer stands hold more than printers now! Use the Stands for
Binding Machines
, photocopiers, and more. Manage tangled wires with
Wire Management Trays
and stop feeling so cluttered at your desk!