Knife Switches & Pulleys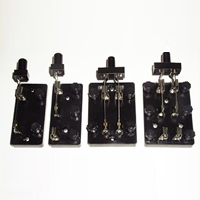 View Item
Knife Switches
From:
$3.14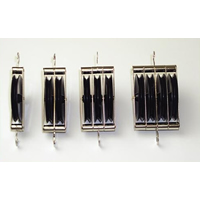 View Item
Sheave and Tandem Pulleys
From:
$2.09
Knife Switches & Pulleys
Our Knife Switches give you full control over low current electrical circuit experiments, and our Single & Multi Pulley Systems help you illustrate the laws of physics and gravity in simple machinery. Knife Switches feature safe, sturdy construction to protect students and withstand years of experiments. Pulley Sets feature strong hooks and provide smooth, low-maintenance operation. Equip your school classroom laboratory with Knife Switches & Pulley Systems to give students a well-rounded education in multiple scientific disciplines.