Free Standing Mobile Boards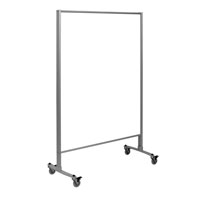 View Item
Egan™ V-Series Lite Mobile Boards
From:
$685.99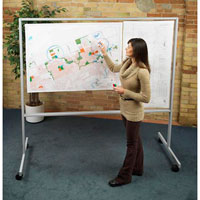 View Item
Vision Series Mobile Glass Markerboards
From:
$2,968.99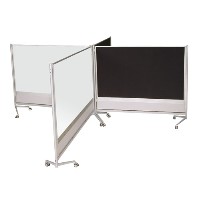 View Item
D.O.C. Dividers
From:
$443.27

Free Standing Mobile Boards
Looking for a
reversible chalkboard
, corkboard or markerboard that stands tall in any office or classroom? Browse our stationary free standing boards and choose from dozens of sizes. Add optional casters for mobility and select a wood or metal frame to match your decor.