Facility Signs

Receive a Free Comprehensive Quote on High-Quality Science Furniture.


Your comprehensive quote will include product information, model numbers, quantities, line item pricing as well as all Quantity Discounts, Manufacturer Rebates, and Shipping Discounts.
To receive your free comprehensive quote, simply add all items to your cart that you wish to have quoted. On the top right of your screen click "View Cart". In the cart you will click the "Request a Quote" button.
Your request will be forwarded to one of our knowledgeable and friendly Science Furniture Specialists, who will work on your request and reply back with your Free Quote. If you have any questions please do not hesitate to call us M-F 8:30AM-5PM EST 1-800-791-2946. Thank you for visiting US Markerboard for your Science Furniture needs.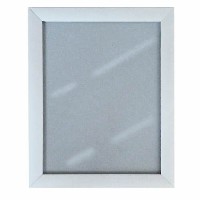 View Item
Aarco Snap Frames
From:
$15.94

View Item
Changeable Poster Sign
$108.99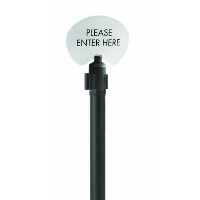 View Item
Frameless Oval Signs
$48.13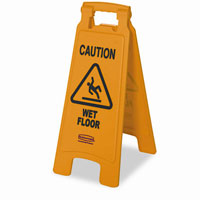 View Item
Rubbermaid® Floor Signs
From:
$22.99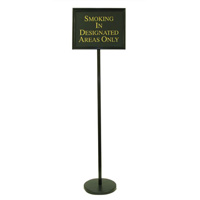 View Item
The Director
From:
$98.99
Facility Signs
Our Facility Signs point your guests and visitors in the right direction and provide plenty of space to print or write in important information. These signs are easy to install almost anywhere in your school or office building, and they feature vivid colors and graphics that grab a pedestrian's attention.
Smoking Permitted Signs
are available to put up near your
Smoking Receptacles
and
No Smoking Signs
keep smoking out of areas you wish to block off. Let people know where the exit is or where your
First Aid Kit
and
Fire Protection
is kept. Alert people to your brand with a
Car Topper Sign
and draw in more business.
Pedestal Signs
go nicely with
Sidewalk Signs
to bring business in from outside.
LED Signs
for businesses get messages about brand, names, and hours out to the public in neon.
Open/Closed Signs
let people know when they can come in and see what you have to offer at your business! Tell people where the bathrooms are and get any
Custom Message
out that you want!Buy
Facility Signs
for your school, business, or special event and put passersby on the right track in an unfamiliar area!