Early Childhood Storage Units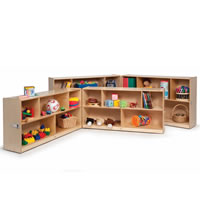 View Item
Fold and Roll Storage Cabinets
From:
$375.99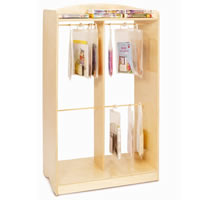 View Item
Hanging Bag Audio Storage Unit
From:
$30.99

View Item
Laptop Security Cabinet
$340.99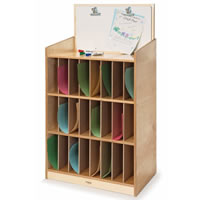 View Item
Mail and Message Center
$249.99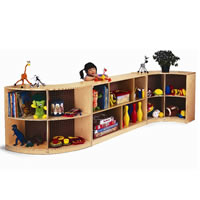 View Item
Round-A-Bouts
From:
$214.99

View Item
Single Storage Cabinets
From:
$209.99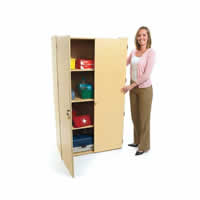 View Item
Teacher's Cabinet
$485.99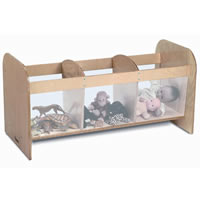 View Item
Toy Storage Box
$144.99
Early Childhood Storage Units
A difficult part of handling a classroom should not be trying to find a place to put your
Art Drying Racks
,
Whiteboard Supplies
, and preschool audio items. Choose the specialized preschool storage units that cater to your needs so you can worry less about
Storage and Organization
. Storing audio equipment in preschool classrooms is no longer a tangled hassle with a multimedia carousel and audio storage for classrooms. If you have laptops, you can even securely keep them in locking laptop carts.A chest of drawers for children easily stores
Building Blocks
and cars for the
Car Rugs
. A mirrored chest for toddlers keeps toys in place, while allowing for
Dramatic Play
make-believe and self-recognition. Keep the discoveries going with toddler discovery tables that also store items in
Cubby Bins
. Keep school supplies and whiteboard supplies in the teacher supply cabinet and folding storage shelves to keep children's prying fingers out.Whether you need a classroom toy box, classroom mail center storage unit, or a whole wall storage unit, there's storage and organization furniture for your classroom. Try out a few configurations and see what having a place for everything can do for your class' efficiency!