Custom Logo Floor Mats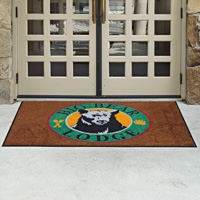 View Item
Classic Impressions™
From:
$160.99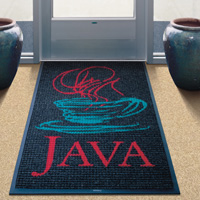 View Item
Waterhog™ Logo Inlay
From:
$154.99
Custom Logo Floor Mats
Be sure everyone knows what your business is representing! Put your brand logo on
Display Cases
, Whiteboards, Seating (Call for Details), and
Floor Mats
!
Custom Logo Floor Mats
enable you to plant your brand or logo in the minds of consumers while providing a
Slip-Resistant Surface
that absorbs moisture and dirt, keeping your building clean and pedestrians safe. Submit your logo or custom design, and a digital printer reproduces it on your mat in sharp, eye-catching detail. These Custom Logo Floor Mats come in a number of shapes, sizes and surfaces to fit in any space, whether you're introducing your brand to customers at the front door or accentuating your merchandise on a
Showroom Floor
. Choose the design that's right for you and turn your floor mat into a valuable and attractive billboard!