Early Childhood Tables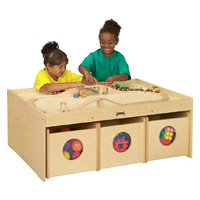 View Item
Activity Table
From:
$227.99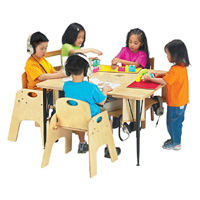 View Item
Blanca Table
$347.99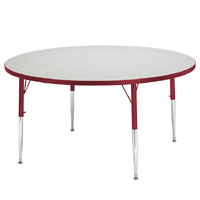 View Item
KYDZ Activity Table with Rainbow Accents™
From:
$134.99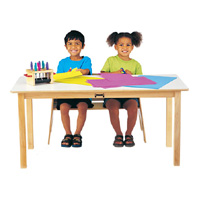 View Item
Multi-Purpose Table
From:
$155.99

View Item
Primary Collection® Preschool Tables
From:
$155.99

View Item
Rainbow Accents™ Play Table
From:
$158.99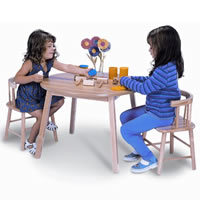 View Item
Table and Chair Set
From:
$88.99
Early Childhood Tables
Early childhood classroom tables are needed for mealtime tables, activity tables, and simple seating options. Activity tables with storage are a great way to designate tabletop activities to one area of the room. Child tables with chairs sets are the perfect size for children and some come with adjustable table legs depending on your class' age. Set up a few early childhood tables in your room and take advantage of seating for small children. Add some more child sized
Chairs
and hold a
Puppet Show
at the table. The limits are endless!