Early Childhood Computer Workstations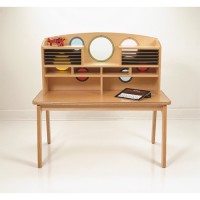 View Item
Whitney Plus Porthole Desk
$430.99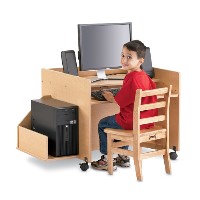 View Item
Thrifty KYDZ Computer Tables and CPU Booth
From:
$61.99
Early Childhood Computer Workstations
These children's computer workstations with computer tower holders are an all-in-one children's computer desk and study carrel. The young classroom computer workstation allows for individual work on the computer, learning numbers and letters or playing educational games. Choose a comfortable toddler
Chair
or preschool
Seating
for the budding learner at your preschool computer workstation and begin to teach in a new, interactive way!