Sidewalk & Menu Black Marker Boards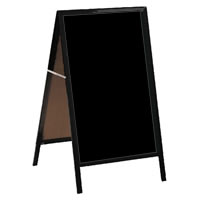 View Item
A-Frame Sidewalk Black Markerboards
From:
$109.19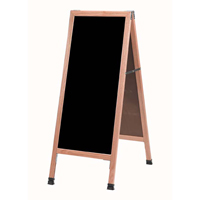 View Item
Slim A-Frame Sidewalk Black Markerboards
From:
$101.84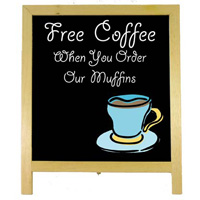 View Item
Tabletop A-Frame Black Markerboards
From:
$32.54


Sidewalk & Menu Black Marker Boards
These Folding Black Markerboards feature compact, portable designs that are easy to move around your sidewalk or inside your place of business. They're easy to store, easy to write on, and they provide a dark background that makes daily specials and menu items written in white or neon ink even easier to see for customers. Buy a Sidewalk/Menu Black Markerboard today and set it up near the entrance of your bar, café, restaurant, or small business.