RB Wire Wire Utility Carts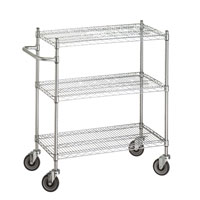 View Item
Adjustable Utility Cart with 3 Wire Shelves
From:
$165.99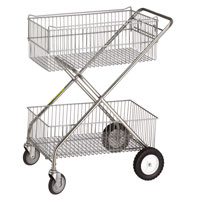 View Item
Deluxe Utility Cart
$209.99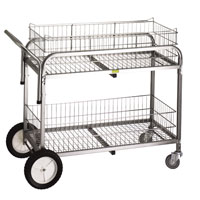 View Item
Large Capacity Utility Cart
$319.99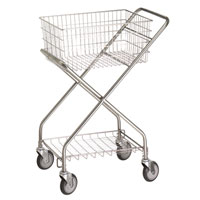 View Item
Standard Utility Cart
$177.99
RB Wire Wire Utility Carts
Mail rooms, offices, and any location with paperwork that needs to get from room to room will love the advantages of Dual Level Utility Carts. Book Carts and Utility Carts make it easy to move around the office or classroom. Three Shelf Wire Carts hold papers and Boxes easily and Mail Holder Carts make it easy to maneuver around rooms with large amounts of paperwork. Keep your files on hand in wire utility carts!