Royal Industries, Inc. Utility Knives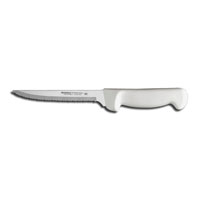 View Item
Dexter-Russell Basics Utility Knives
From:
$8.99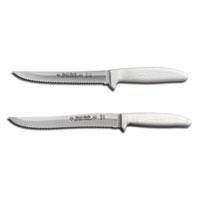 View Item
Dexter-Russell Sani-Safe® Utility Knives
From:
$14.99
Royal Industries, Inc. Utility Knives
Utility Knives feature versatile blades suitable for a number of kitchen tasks ranging from slicing precise cuts of meat or bread to chopping up vegetables. The easy-to-grip handle and sturdy construction ensure safe and precise cutting for years. Buy some Utility Knives today and equip yourself with low-maintenance, all-purpose cutting tools suitable for any number of tasks in your home or restaurant kitchen.