Sentry Safe Safes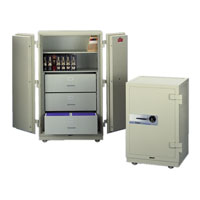 View Item
FireGuard® Class 350° Insulated Record Safe
From:
$5,367.99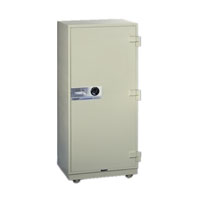 View Item
FireGuard® EDP Media Safe
From:
$8,321.99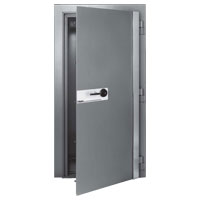 View Item
FireGuard® Insulated Door
From:
$4,808.99

View Item
Insulated Record Storage Cabinet
From:
$2,297.99
Sentry Safe Safes
Safes and vault doors keep computers and paperwork safe from theft, fire, and falls. The fireproof door to insulate a room is an insulated vault door that works as any safe door does except you can have a whole room be the safe! Use the steel safe as fireproof executive safes in the office to protect confidential information and valuables.Combination safes come with relocking devices to protect your valuables from theft. Fire resistant safes make great media safes for CDs, DVDs, and Hard Drives. You want your media to be safe and sound even after a fire.Choose a fireproof safe that can withstand falls of up to 30 feet during fires and other natural disasters. For other secure filing measures, check out fireproof Filing Cabinets and other Secure Storage options!