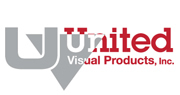 United Visual Products, Inc. Open Faced Letter Boards

View Item
"Image" Open Letterboards
From:
$41.99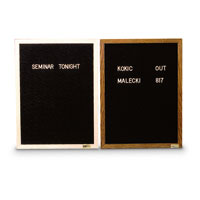 View Item
Aluminum and Wood Framed Letterboards
From:
$51.99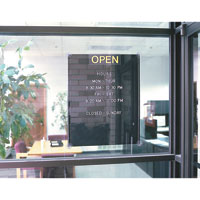 View Item
Open/Closed Letterboards
From:
$23.99
United Visual Products, Inc. Open Faced Letter Boards
Our Open Faced Directory Letterboards provide a stable and durable dark backdrop for sharp, readable custom messages that everyone can see. These boards keep visitors and customers posted on long-term and late-breaking developments in bus stations, train stations, movie theatres, and other establishments where information changes on a regular basis. Choose from wall-mounted and countertop models in multiple surface colors with wood or metal frames and create your own customized sign or directory in minutes.