Shain Solutions Lab Safety Stations
Quality Furniture Since 1961.

View Item
Acid and Corrosive Storage Cabinets
$2,094.99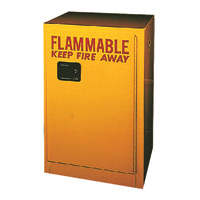 View Item
Flammable Liquid Storage Cabinets
From:
$1,775.99
Shain Solutions Lab Safety Stations
Our Lab Safety Stations feature plenty of room to store first aid kits, fire extinguishers, fire blankets, and other safety equipment and supplies for your science classroom. These units provide running water via faucet or shower to wash off hazardous chemicals from experiments, and some units even offer eyewash stations. Every second counts in an emergency, so buy a Lab Safety Storage Station for your science classroom or lab and tend to your students' needs at a moment's notice.