Swingline Desk Top Paper Trimmers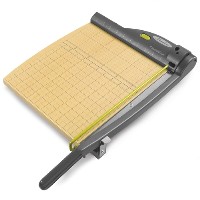 View Item
Swingline ClassicCut Guillotine Trimmers
From:
$38.99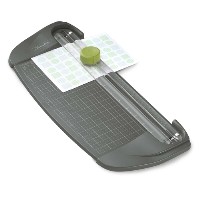 View Item
Swingline SmartCut Fixed-Blade Trimmers
From:
$14.99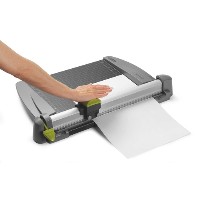 View Item
Swingline SmartCut Rotary Trimmers
From:
$41.99
Swingline Desk Top Paper Trimmers
Desk Top Paper Trimmers come in heavy duty paper cutter models or as compact paper cutters. The guillotine paper cutter can cut through up to 150 pages smoothly. Put down the scissors and get precise and neat edges when you use desk top paper cutters. The paper trimmer is a great addition to your other professional Office Products and can be stored easily on desks or in office storage.For a larger, more permanent paper trimmer, try the paper Trimmer Table for constant use and large amounts of paper. Replacement Blades for paper trimmers and a paper Cutter Mat are also available.Still using scissors for large cutting projects? Cut that out! Use heavy duty paper cutters that will take care of those stacks in seconds!