Royal Industries, Inc. Deep Fryers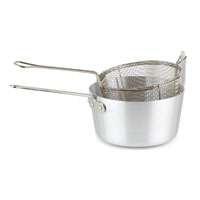 View Item
Range Top Fryers and Fry Baskets
From:
$11.99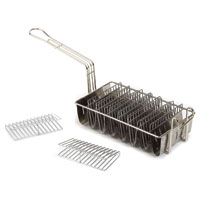 View Item
Taco Shell Fry Basket
$15.99
Royal Industries, Inc. Deep Fryers
Our Deep Fryers and Fry Baskets feature durable metal construction that can stand up to extreme heat for years of high-level service. They come in special shapes and designs ideally suited to hold and immerse chicken, vegetables, sliced potatoes, taco shells, and more. Equip your kitchen with these Deep Fryers and Fry Baskets for crunchy, golden brown entrees and appetizers made easy.