Quartet® Board Cleaners
Quartet® Visual Communication Products - High performance presentation and collaboration tools.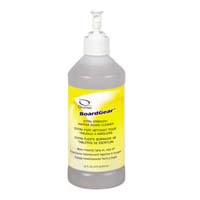 View Item
Quartet® Marker Board Cleaner
From:
$6.99
Quartet® Board Cleaners
Our Whiteboard and Markerboard Cleaners finish off the ink stains and ghosting that regular board erasers can leave behind. These cleaners are safe to use, and won't damage your board. Start fresh every time you write with our specially formulated products.