CA Scientific Co., Inc. Beakers

View Item
Glass High Wall Beakers
From:
$145.99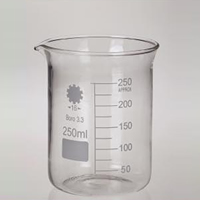 View Item
Glass Low Wall Beakers
From:
$127.99
CA Scientific Co., Inc. Beakers
Our Lab Beakers are made from heat-resistant glass for durable, long-lasting use in your science classroom or professional laboratory. In addition, clear markings enable you to accurately measure and mix just the right amount of chemicals & liquids for your experiments. Stock up on our Glass Beakers today and ensure that all your lab work goes smoothly and safely.