Plateau® Bookcases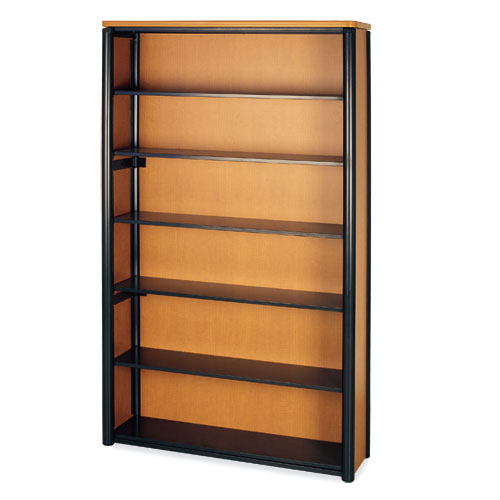 Image May Not Reflect Selected Options
Customer Reviews:
Be the first to review this product.


Write a Review »
Have Questions?

- Or -
Plateau Bookcases with steel frames, reinforced steel shelves and durable laminated top and side panels are heavy duty and durable. The laminate wood paneling on the
bookcase
gives a stylish look to the Bookcase and any room it is placed in. Heavy duty shelving on a Bookcase gives many options for storing items other than books. This bookcase comes with 8 different color configurations and 5 sizes, making it flexible and customizable for your tastes. Bookcases donít have to be an afterthought with the Plateau Bookcase. Make the Bookcase a focal point in your room.
Available in 5 sizes
Your choice of 8 color combinations
You May Also Like
For your reference:
This item is also sometimes listed under the following manufacturer numbers
PTBC2948-GRY091-BLK01, PTBC2948-GRY091-GRY02, PTBC2948-MPL385-BLK01, PTBC2948-MPL385-GRY02, PTBC2948-OAK084-BLK01, PTBC2948-OAK084-GRY02, PTBC2948-WOD619-BLK01, PTBC2948-WOD619-GRY02, PTBC4848-GRY091-BLK01, PTBC4848-GRY091-GRY02, PTBC4848-MPL385-BLK01, PTBC4848-MPL385-GRY02, PTBC4848-OAK084-BLK01, PTBC4848-OAK084-GRY02, PTBC4848-WOD619-BLK01, PTBC4848-WOD619-GRY02, PTBC6048-GRY091-BLK01, PTBC6048-GRY091-GRY02, PTBC6048-MPL385-BLK01, PTBC6048-MPL385-GRY02, PTBC6048-OAK084-BLK01, PTBC6048-OAK084-GRY02, PTBC6048-WOD619-BLK01, PTBC6048-WOD619-GRY02, PTBC7248-GRY091-BLK01, PTBC7248-GRY091-GRY02, PTBC7248-MPL385-BLK01, PTBC7248-MPL385-GRY02, PTBC7248-OAK084-BLK01, PTBC7248-OAK084-GRY02, PTBC7248-WOD619-BLK01, PTBC7248-WOD619-GRY02, PTBC8448-GRY091-BLK01, PTBC8448-GRY091-GRY02, PTBC8448-MPL385-BLK01, PTBC8448-MPL385-GRY02, PTBC8448-OAK084-BLK01, PTBC8448-OAK084-GRY02, PTBC8448-WOD619-BLK01, PTBC8448-WOD619-GRY02