Incrediwalls™
Incrediline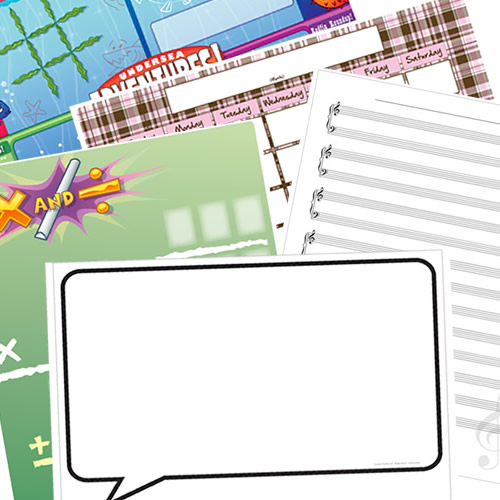 Product Info:
Incrediwalls™ are available in 3 standard sizes and 6 different scenes
Call for Custom Designs , sizes and/or special branding.
Simply peel and stick the mural to a flat surface
Incrediwalls™ are designed to be repositionable on most surfaces for up to 2 years.
Washable or non-washable crayons, pens, Markers and permanent markers can all be wiped clean after use.
Incrediwalls™ does not harm the wall or surface in any way when removed.

| | | | | |
| --- | --- | --- | --- | --- |
| Item # | Description | | Price | |
| W-0017-1824 | 18"H x 24"W | | $15.99 | |
Questions? Call us Toll Free: (800) 791-2946
| | | | | |
| --- | --- | --- | --- | --- |
| Item # | Description | | Price | |
| W-0020-1824 | 18"H x 24"W | | $15.99 | |
| W-0020-2436 | 24"H x 36"W | | $20.99 | |
Questions? Call us Toll Free: (800) 791-2946
| | | | | |
| --- | --- | --- | --- | --- |
| Item # | Description | | Price | |
| W-0028-1824 | 18"H x 24"W | | $15.99 | |
| W-0028-2436 | 24"H x 36"W | | $20.99 | |
Questions? Call us Toll Free: (800) 791-2946
| | | | | |
| --- | --- | --- | --- | --- |
| Item # | Description | | Price | |
| W-0021-1824 | 18"H x 24"W | | $15.99 | |
| W-0021-2436 | 24"H x 36"W | | $20.99 | |
Questions? Call us Toll Free: (800) 791-2946
| | | | | |
| --- | --- | --- | --- | --- |
| Item # | Description | | Price | |
| W-0026-1824 | 18"H x 24"W | | $15.99 | |
Questions? Call us Toll Free: (800) 791-2946
| | | | | |
| --- | --- | --- | --- | --- |
| Item # | Description | | Price | |
| W-0019-1824 | 18"H x 24"W | | $15.99 | |
Questions? Call us Toll Free: (800) 791-2946
| | | | | |
| --- | --- | --- | --- | --- |
| Item # | Description | | Price | |
| W-0027-1824 | 18"H x 24"W | | $15.99 | |
Questions? Call us Toll Free: (800) 791-2946
| | | | | |
| --- | --- | --- | --- | --- |
| Item # | Description | | Price | |
| W-0015-1824 | 18"H x 24"W | | $18.99 | |
| W-0015-2436 | 24"H x 36"W | | $24.99 | |
Questions? Call us Toll Free: (800) 791-2946
| | | | | |
| --- | --- | --- | --- | --- |
| Item # | Description | | Price | |
| W-0023-1824 | 18"H x 24"W | | $15.99 | |
| W-0023-2436 | 24"H x 36"W | | $20.99 | |
Questions? Call us Toll Free: (800) 791-2946
| | | | | |
| --- | --- | --- | --- | --- |
| Item # | Description | | Price | |
| W-0009-1824 | 18"H x 24"W | | $18.99 | |
| W-0009-2436 | 24"H x 36"W | | $24.99 | |
Questions? Call us Toll Free: (800) 791-2946
| | | | | |
| --- | --- | --- | --- | --- |
| Item # | Description | | Price | |
| W-0008-1824 | 18"H x 24"W | | $15.99 | |
| W-0008-2436 | 24"H x 36"W | | $20.99 | |
| W-0008-3648 | 36"H x 48"W | | $36.99 | |
| W-0008-4872 | 48"H x 72"W | | $153.99 | |
Questions? Call us Toll Free: (800) 791-2946
| | | | | |
| --- | --- | --- | --- | --- |
| Item # | Description | | Price | |
| W-0018-1824 | 18"H x 24"W | | $15.99 | |
Questions? Call us Toll Free: (800) 791-2946
| | | | | |
| --- | --- | --- | --- | --- |
| Item # | Description | | Price | |
| W-0007-1824 | 18"H x 24"W | | $15.99 | |
| W-0007-2436 | 24"H x 36"W | | $20.99 | |
| W-0007-3648 | 36"H x 48"W | | $36.99 | |
Questions? Call us Toll Free: (800) 791-2946
| | | | | |
| --- | --- | --- | --- | --- |
| Item # | Description | | Price | |
| W-0038-1824 | 18"H x 24"W | | $15.99 | |
| W-0038-2436 | 24"H x 36"W | | $20.99 | |
Questions? Call us Toll Free: (800) 791-2946
| | | | | |
| --- | --- | --- | --- | --- |
| Item # | Description | | Price | |
| W-0016-2436 | 24"H x 36"W | | $20.99 | |
Questions? Call us Toll Free: (800) 791-2946
| | | | | |
| --- | --- | --- | --- | --- |
| Item # | Description | | Price | |
| W-0000-1218 | 12"H x 18"W | | $9.99 | |
| W-0000-1824 | 18"H x 24"W | | $15.99 | |
| W-0000-2436 | 24"H x 36"W | | $20.99 | |
| W-0000-3648 | 36"H x 48"W | | $35.99 | |
| W-0000-4872 | 48"H x 72"W | | $153.99 | |
Questions? Call us Toll Free: (800) 791-2946