EganAero™ Hover™ High Performance, Frameless Glass Markerboard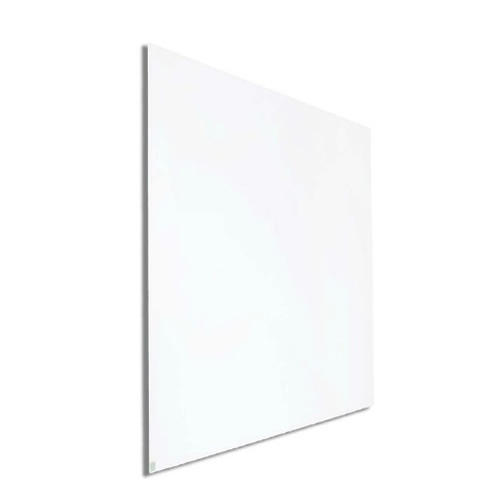 Image May Not Reflect Selected Options
Customer Reviews:
Be the first to review this product.


Write a Review »
Have Questions?

- Or -
EganAero is the world's best performing glass markerboard, and in this configuration appears to "hover" off the wall for a unique aesthetic appearance. EganAero™ glassboards are the world's thinnest, lightest, toughest and clearest glass markerboards. Along with it's pristine surface and stunning sleek profile, they bring functional benefits not found in any other markerboard. Writing on EganAero is a joyful exercise in precision, and yields crisp, clear legible results. EganAero is easy to install, easy to move, and easy to uninstall. Featuring Gorilla Glass as a keystone component. EganAero Hover features glass thinness of 1mm, with an installed standoff profile from the wall of only 8.5mm (5/16") to the front of the board. Rear of the board is approximately 7.3mm (5/16") from the wall for a distinct Hover appearance. Features increased magnet holding capability as compared to EganAero (flush mount). Available in a wide range of colors, post-industrial graphic options and exciting EganINK™, which is protected sub-glass and ensures dry erase markings stay clear and shadow free. The choice of backer shows through the clear, scratch resistant glass. EganINK™ option allows you to Incorporate logos, match decor or add other custom features.
Durable, guaranteed to clean and scratch resistant surface
Dry-erase surface
High optical clarity and legibility
Glass thinness of 1mm and installed standoff profile of 8.5mm (5/16")
Unlimited design palette
Custom options with EganINK®
Increased magnet holding capacity
Mounting cleats included for wall mount installation
GreenGuard®Certified
Ships with 2 assorted color Dry-Erase Markers, 1 EganCloth and 2 Egan NeoMagnets
Variety of marker trays available
5 Year Warranty
You May Also Like
For your reference:
This item is also sometimes listed under the following manufacturer numbers
EAH1208BAL, EAH1208BAP, EAH1208BLL, EAH1208BLP, EAH1208BUL, EAH1208BUP, EAH1208GOL, EAH1208GOP, EAH1208GYL, EAH1208GYP, EAH1208LOL, EAH1208LOP, EAH1208MPL, EAH1208MPP, EAH1208WHL, EAH1208WHP, EAH2418BAL, EAH2418BAP, EAH2418BLL, EAH2418BLP, EAH2418BUL, EAH2418BUP, EAH2418GOL, EAH2418GOP, EAH2418GYL, EAH2418GYP, EAH2418LOL, EAH2418LOP, EAH2418MPL, EAH2418MPP, EAH2418WHL, EAH2418WHP, EAH3624BAL, EAH3624BAP, EAH3624BLL, EAH3624BLP, EAH3624BUL, EAH3624BUP, EAH3624GOL, EAH3624GOP, EAH3624GYL, EAH3624GYP, EAH3624LOL, EAH3624LOP, EAH3624MPL, EAH3624MPP, EAH3624WHL, EAH3624WHP, EAH4836BAL, EAH4836BAP, EAH4836BLL, EAH4836BLP, EAH4836BUL, EAH4836BUP, EAH4836GOL, EAH4836GOP, EAH4836GYL, EAH4836GYP, EAH4836LOL, EAH4836LOP, EAH4836MPL
, EAH4836MPP, EAH4836WHL, EAH4836WHP, EAH4848BAL, EAH4848BAP, EAH4848BLL, EAH4848BLP, EAH4848BUL, EAH4848BUP, EAH4848GOL, EAH4848GOP, EAH4848GYL, EAH4848GYP, EAH4848LOL, EAH4848LOP, EAH4848MPL, EAH4848MPP, EAH4848WHL, EAH4848WHP, EAH6036BAL, EAH6036BAP, EAH6036BLL, EAH6036BLP, EAH6036BUL, EAH6036BUP, EAH6036GOL, EAH6036GOP, EAH6036GYL, EAH6036GYP, EAH6036LOL, EAH6036LOP, EAH6036MPL, EAH6036MPP, EAH6036WHL, EAH6036WHP, EAH6048BAL, EAH6048BAP, EAH6048BLL, EAH6048BLP, EAH6048BUL, EAH6048BUP, EAH6048GOL, EAH6048GOP, EAH6048GYL, EAH6048GYP, EAH6048LOL, EAH6048LOP, EAH6048MPL, EAH6048MPP, EAH6048WHL, EAH6048WHP, EAH7848BAL, EAH7848BAP, EAH7848BLL, EAH7848BLP, EAH7848BUL, EAH7848BUP, EAH7848GOL, EAH7848GOP, EAH7848GYL, EAH7848GYP, EAH7848LOL, EAH7848LOP, EAH7848MPL, EAH7848MPP, EAH7848WHL, EAH7848WHP
...
Show All