Egan Lite Screen Door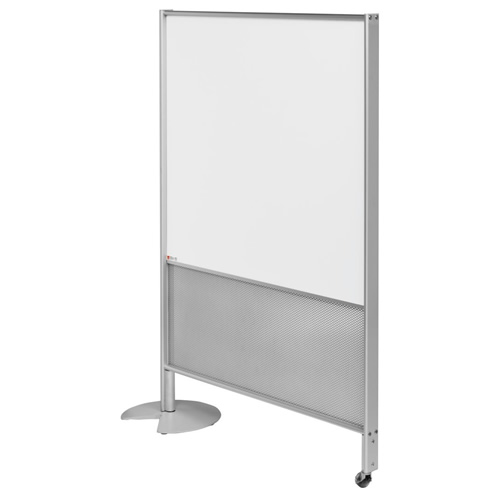 Customer Reviews:
Be the first to review this product.


Write a Review »
Have Questions?

- Or -
Egan Lite Screen Door features a unique weighted trip-free base with exceptional stability and rotation through 360º. A 90º notch in the base provides compatibility with any wall or partition system. The no-lock front caster rolls smoothly and ensures the door will fold back to permit free traf?c ?ow. Non-magentic EVS Write dry-erase surface is offered full height or split height. EVS is guaranteed-to-clean. Capturing thought and creating in solitude is equally important and our Screen Doors provide both.
Choose from 3 different widths: 36", 42" and 48"
Choose from 2 different heights: 54" or 60"
Oriented with the large weighted trip-free base on the right hand side when viewing the screen from the front
Bases are textured cast iron providing essential weight and strength
Perforated metal is punched steel with 3/16" hole x 5/16" stagger
Non-magnetic EVS Write dry-erase offered Full Height or Split Height with Perforated Metal Lower Panel
You May Also Like
For your reference:
This item is also sometimes listed under the following manufacturer numbers
VCD3654-EE, VCD3654-EF, VCD3654-FE, VCD3654-FF, VCD3660-EE, VCD3660-EF, VCD3660-FE, VCD3660-FF, VCD4254-EE, VCD4254-EF, VCD4254-FE, VCD4254-FF, VCD4260-EE, VCD4260-EF, VCD4260-FE, VCD4260-FF, VCD4854-EE, VCD4854-EF, VCD4854-FE, VCD4854-FF, VCD4860-EE, VCD4860-EF, VCD4860-FE, VCD4860-FF, VSD3654, VSD3660, VSD4254, VSD4260, VSD4854, VSD4860