Easy Install Series Forbo Tackboards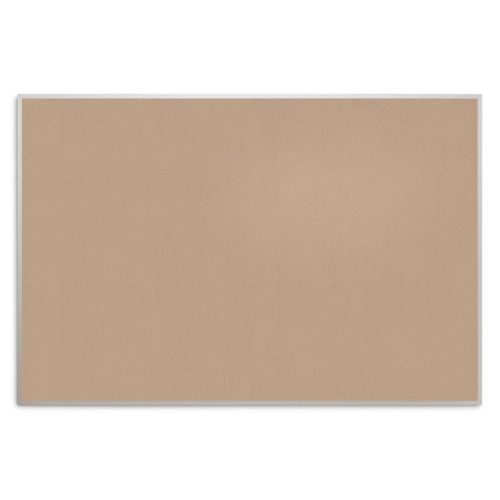 Customer Reviews:
Be the first to review this product.


Write a Review »
Have Questions?

- Or -
These Easy Install Series Forbo Tackboards are 1/4" fine grain forbo tackable surfaces with burlap backing. All extrusions are manufactured with high quality aluminum alloy to exacting specifications. Heavy-duty aluminum extrusions come standard in clear satin anodized. Also available in optional dark bronze anodized or a variety of powder coated finishes.
Specifications:

1/4" Forbo Tackable Surface with burlap backing
1/4" Core
Aluminum frame with 3/4" face and wrapped safety corners
Aluminum finished in Clear Satin Anodized
Aluminum available in Dark Bronze Anodized and a variety of powder coated finishes
Environmental Certificates: SCS Certified - Indoor Advantage Gold
Made in USA
You May Also Like
For your reference:
This item is also sometimes listed under the following manufacturer numbers
WCCC-203-186, WCCC-204-186, WCCC-303-186, WCCC-304-162, WCCC-304-166, WCCC-304-182, WCCC-304-186, WCCC-304-187, WCCC-304-204, WCCC-304-206, WCCC-304-208, WCCC-304-209, WCCC-304-211, WCCC-304-212, WCCC-304-213, WCCC-404-162, WCCC-404-166, WCCC-404-182, WCCC-404-186, WCCC-404-187, WCCC-404-204, WCCC-404-206, WCCC-404-208, WCCC-404-209, WCCC-404-211, WCCC-404-212, WCCC-404-213, WCCC-406-162, WCCC-406-166, WCCC-406-182, WCCC-406-186, WCCC-406-187, WCCC-406-204, WCCC-406-206, WCCC-406-208, WCCC-406-209, WCCC-406-211, WCCC-406-212, WCCC-406-213, WCCC-408-162, WCCC-408-166, WCCC-408-182, WCCC-408-186, WCCC-408-187, WCCC-408-204, WCCC-408-206, WCCC-408-208, WCCC-408-209, WCCC-408-211, WCCC-408-212, WCCC-408-213, WCCC-410-162, WCCC-410-166, WCCC-410-182, WCCC-410-186, WCCC-410-187, WCCC-410-204, WCCC-410-206, WCCC-410-208, WCCC-410-209, WCCC-410-211
, WCCC-410-212, WCCC-410-213, WCCC-412-162, WCCC-412-166, WCCC-412-182, WCCC-412-186, WCCC-412-187, WCCC-412-204, WCCC-412-206, WCCC-412-208, WCCC-412-209, WCCC-412-211, WCCC-412-212, WCCC-412-213
...
Show All