ARM (Adjustable Rotating Mechanism)
Diversified Woodcrafts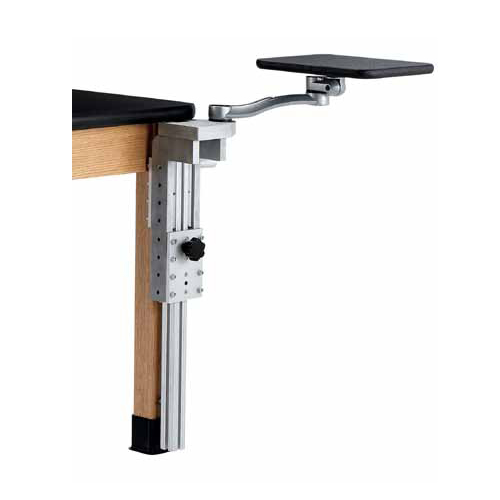 Product Info:
The ARM attaches to any height Diversified Woodcrafts table leg and adds functionality by raising and lowering the length of the aluminum channel via a quick release knob.
The ARM rotates 270 degrees, while the non-skid platform rotates a full 360 degrees.
The ARM can be ordered for use on the right or left side of a table. Preference should be indicated when ordering.
ARM can be ordered separately or with a table order.